Stress Free Bookkeeping
Friendly and professional bookkeeping services for small business and startups. Based in Thanet. Covering Margate, Ramsgate, Broadstairs and surrounding areas in East Kent.
Fully Licensed & Certified
AAT Licenced bookkeeper. AATQB, Xero Advisor/Migrator, Quickbooks pro advisor, MTD Ready bookkeeping services.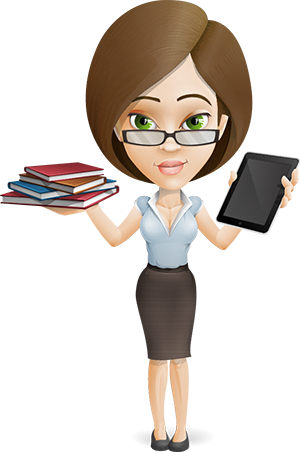 About Thanet Bookkeeping
Christina is a fully qualified and aat licenced MTD ready bookkeeper, a Xero Advisor/migrator and Quickbooks pro advisor. She has been providing bookkeeping services in Margate and surrounding areas since 2016.
Whether you are a small business, sole trader or a freelancer, Christina can help you
With the help of Thanet bookkeeping services , you can deal with high volumes of financial processing quickly and effectively and ensure your financial processing is given to your accountant in excellent order.
Please checkout some of my testimonials below.
Why do you need a bookkeeper?
Trying to do your own bookkeeping can be very time consuming and without the necessary skills or experience, it can also be very daunting and complicated and prone to mistakes.  As a business owner or director, you want to focus your energy on growing your business, getting new clients promoting and selling your services.
This is where Thanet Bookkeeping can help.  Bookkeeping is an essential part of your business to record all financial transactions and to provide you with up to date accounts so you always know how your business is performing whilst also meeting deadlines for VAT, CIS and tax returns etc.
What is Bookkeeping?
Sales –  Are you keeping records of all your sales, do you know who owes you money?
Purchases –  Are you sure you are not over spending on materials for jobs? Are your suppliers paid up to date? Are you claiming back the correct amount VAT?
Bank Reconciliations – is everything in your Bank Correct?  if these accounts need reconciling at Year End, expect a bill from your Accountant for doing this.
Are you surprised at the amount of Corporation Tax you have to pay and do not have the funds to pay it?  With the correct bookkeeping records you can ensure you don't get a shocking bill, and make sure you budget for your Taxes.
Need to purchase some much needed equipment, or transport.  Up To Date Monthly accounts can help you get the finance, and also provide you with the budget you have for this.
Unfortunately, if a business fails to keep adequate records then they can be fined up to £3,000 by HMRC along with an additional tax bill if the inadequate records resulted in an incorrect tax return being filed.  You can also end up with a hefty Accountants Bill at your Year End if they have to do all the groundwork on your books, or sort out errors made from poor bookkeeping.
Accounts Preparation
Need your Year End Accounts prepared for your Accountant? This process can begin from bringing in a bag of invoices and bank statements or granting me access to a fully reconciled cloud hosted computerised book-keeping data set, or anywhere in between.
Accountants can charge a high premium for sorting your accounts from a bag full of receipts or fixing errors.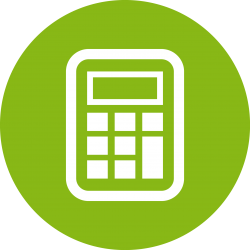 Reconciliations
Reconciling an account often means proving or documenting that an account balance is correct. For example, I reconcile the bank balance in your accounts to the balance shown on the bank statement. This ensures that you are not overstating your Income or expenses by duplicating entries, and ensure that what has claimed to have come in and gone out of the company finances is correct.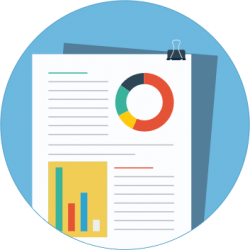 Reporting
I can provide you with Monthly or quarterly Management Reports which will give you a snap shot of how your business is performing. These can be customised to your requirements and can be as detailed or as basic as you need. They do help as a good indication of if you need to register for VAT, for example, or if you have enough capital to invest. These reports also ensure your Books are as up to date as they can be, which in turn, makes your Year End accounts much easier to produce, therefore lessening the risk of filing Company Tax Returns late and incurring HMRC Fines!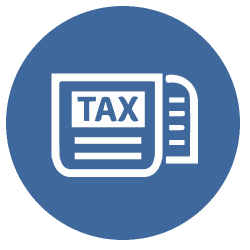 VAT Returns
If your turnover is £85,000 or more per year, you must be VAT Registered. You must submit a VAT Return to HM Revenue and Customs (HMRC) every 3 months.
The VAT Return records the VAT Element of your Sales and Purchases and determines how much VAT you owe to HMRC
You must submit a VAT Return if you are VAT Registered even if you have no VAT to pay or reclaim.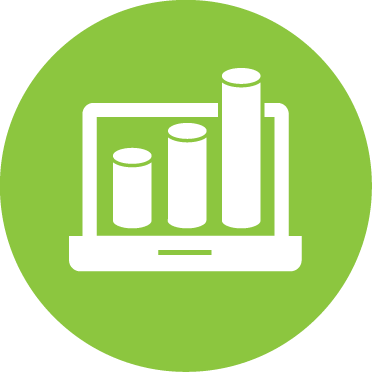 Payroll & CIS
I can run your Payroll for you and ensure you are paying the correct amount of PAYE, and deal with HMRC on your behalf should any issues arise! I can submit your CIS Returns for your Sub-Contractor Payments, and Verify them to ensure you are paying the correct amount, and ensure the CIS Suffered amount reclaimed is correct and done at the correct time. I will even produce the CIS Payment Statements for you to forward to your Contractors. This is essential as HMRC do charge fines for late submissions and payments relating to CIS, RTI Information & PAYE Payments.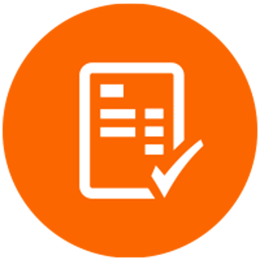 Invoicing
Automation is the key when it comes to efficiency and predictable cashflow.
I can set up all your recurring invoices to be generated and sent out to the clients automatically, with manual or automatic payment via direct debit, PayPal or credit card.
Company Formation Service
Company Types
UK Limited Company Formation
Limited by Guarantee Company
Limited by Shares Company
Limited Liability Partnership
Public Limited Company
Flat Management Company
What is a UK Limited company?
A legal entity whose liability is limited by shares (Ltd)
The most common form of privately held company
It can be registered in England, Wales, Scotland and Northern Ireland
What are the annual requirements?
A Limited company must file annual tax returns ('corporation' tax returns) with HM Revenue and Customs.
It must also file a

 

Confirmation Statement

 

to Companies House, which is a snapshot of general information about the company.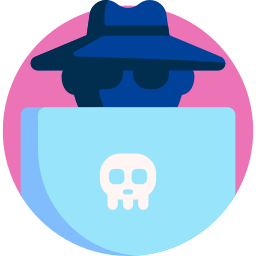 Fraud Protection Service
Companies House, the UK's registrar of companies, will happily accept documents submitted via post 'on good faith'. This means any person can simply complete a form with a fake signature and make changes to your business without your consent or knowledge. This includes:-
Change your company's registered office
Resign current directors and appoint new ones
File closure documents
Combat company fraud by receiving an email alert whenever a change is made to your business, whether this was with your consent or not.
Any changes made to your company (those mentioned above, and more) will be monitored and you will be sent an email notification whenever any changes are detected. You can then act swiftly to ensure no permanent damage is done.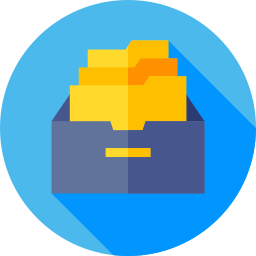 Document Storage & Archiving
One of the most common areas of confusion for many businesses is how long you need to keep your documents or records.  There are legal requirements from the government to keep certain documents for certain time frames, whether you are a ltd company or a sole trader.
You also need to comply with GDPR requirements when storing these documents.
By using our document archive & storage service in Thanet, you can free up space within the business property while making sure you comply with regulations around document storage.  
You can then easily access the documents if there is a query or request from HMRC.
"Christina has been a great help getting our accounts ready for our annual audit. Fantastic service…"
Christina has been doing my books for 10 years now and has done an amazing job. I acquired another company a few years back and their accounts were "some of the worst I have ever seen" accoridng to my accountant. But Christina sorted it all out 🙂
Christina is always my "go to" when I'm in need of book-keeping/accounts queries. Responds very quickly to emails and works efficiently and methodically. I would definitely recommend Christina.
Telephone
0333 344 3269
Office Address
Kent Innovation Center
Millennium Way
Broadstairs
Kent
CT10 2QQ
Or fill in the form on the right to send an email
I provide bookkeeping services in East Kent and accept clients in most areas of Thanet, including Margate, Ramsgate, Broadstairs, Westgate-on-sea,  birchington, Minster, Manston.
I can also provide remote bookkeeping services.