Xero and QuickBooks Online are both popular solutions that offer great accounting and bookkeeping features and integrations, but which one is better for you small businesses? Read on for a detailed comparison of Xero vs Quickbooks.
In your search for the best cloud-based accounting or bookkeeping software, there are two names that you'll come across again and again: QuickBooks Online and Xero. These two small business accounting software options pop up on "Best of" lists across the web and for good reason.
QuickBooks Online has a number of positive things going for it, such as Advanced accounting features, customizable invoices, hundreds of integrations, and even built-in lending make QBO an option that is praised by bookkeepers, accountants, and small business owners.
But don't count Xero out. This accounting software also has numerous integrations, an abundance of features, and support for unlimited users.
If both programs are so great, then, how do you decide which is best for your business?
In this post, we've put Xero vs. QuickBooks head-to-head to help answer that question. We've done the research and tested the software. We'll compare Xero and QuickBooks Online, looking at factors such as features, pricing, customer reviews, and more to help you pick the right accounting solution for your business.
Key Differences Between Xero & QuickBooks Online
While Xero and QuickBooks may seem very similar at first glance, there are some significant differences between the two when you scratch below the surface. Here are the key differences worth noting about these two accounting and bookkeeping software solutions:
Xero Supports Unlimited Users: Do you need accounting software that supports multiple users? You're in luck because both QuickBooks Online and Xero support multiple users. QuickBooks Online supports a maximum of 25 users if you subscribe to the Advanced Plan, the most expensive tier. On the other hand, Xero supports unlimited users, no matter which plan you're on. Both plans are similar in that you can set custom permissions for your users.
QuickBooks Online Is Easier To Use: Unlike its desktop countertop QuickBooks Pro, QuickBooks Online is surprisingly easy to learn and use. Even accounting newbies won't face many challenges when using this software, which features a well-designed, user-friendly UI. On the other hand, Xero has a steep learning curve, and setting up the software can be challenging. Fortunately, Xero offers a number of support resources to help you get up and running. Still, QuickBooks Online is the easier of the two to use, especially for beginners with no prior accounting experience.
QuickBooks Online Has Better Mobile Apps: QuickBooks Online and Xero both offer mobile apps for tracking your business finances on the go. QBO only has a handful of complaints about its apps. On the other hand, many Xero users have complained about app functionality, bugs, and errors.
Xero Has Better Uptime: Both QuickBooks Online and Xero use data encryption, redundancy, and physical security measures at their prospective data centers. However, Xero boasts an unheard-of 99.97% uptime and has one of the strongest security reputations in the cloud accounting world. In addition, QuickBooks Online users have reported downtime and outage issues on several occasions.
QuickBooks Online Offers Built-In Lending: If your business needs a financial boost, you may be able to use your accounting software to get funds. QuickBooks Online has built-in lending known as QuickBooks Capital. QuickBooks Capital uses your financial information stored within QBO to determine if you qualify for a small business loan, making it easy to get the capital you need for your business. Xero does not offer a comparable built-in lending feature.
Xero is best for:
Mid- to large-sized businesses
Businesses that have multiple users
Businesses looking for scalable software that grows with the business
QuickBooks Online is best for:
Small- to mid-sized businesses
Businesses that want strong accounting software that's easy to use
Businesses that need solid mobile apps for on-the-go accounting
Xero VS QuickBooks Online: A Quick Overview
While Xero and QuickBooks Online are similar in some ways, there are a few distinct differences between the two. Ease of use, number of users, mobile apps, and security are just a few of the differences that can be used to distinguish which accounting software is best for your business.
About Xero: Best For Mid-Sized Businesses With Many Users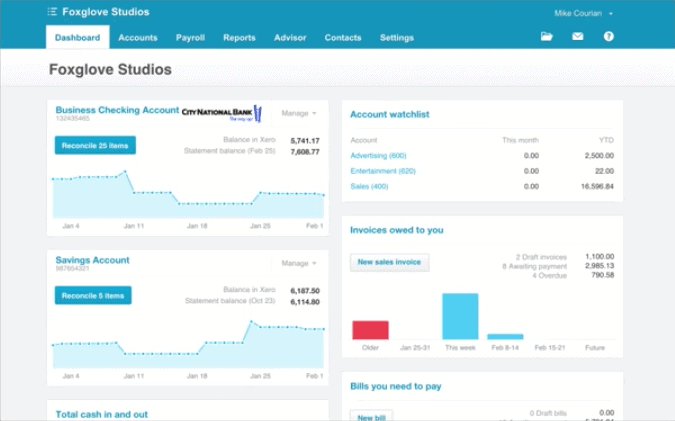 Xero is strong cloud-based accounting software that supports cash-basis and accrual accounting. It also utilizes double-entry accounting. Xero has hundreds of integrations, mobile apps for Android and iPhone users, and accounting features that make it easy to track the financials of your business and keep your books balanced. Xero supports unlimited users and grows with your business, making it a more suitable choice for mid-to-large-sized businesses. Some small businesses may also benefit from using Xero but may find that the learning curve of the software and the limitations of Xero's lowest-cost plan may not be worth the time and expense.
Pros
Supports unlimited users for no extra cost
Suitable for large and growing businesses
Advanced accounting features
Cons
Steep learning curve
The lowest tier plan is very limited
About QuickBooks Online: Best For Usability & All-In-One Accounting + Lending
QuickBooks Online is very similar to Xero in that it is cloud-based software that uses double-entry accounting and supports cash-basis and accrual accounting methods. QBO also has a strong feature set, solid mobile apps, and hundreds of integrations. QuickBooks Online is easy to use, so it's a good choice for beginners. This software is best suited for small businesses, although the recent addition of the Advanced Plan with up to 25 users does now make it a viable option for larger businesses.
Pros
Easy to use
Advanced accounting features
Good mobile apps
Cons
We've touched on a few key differences and similarities between Xero and QuickBooks Online. Now, let's delve further into an in-depth comparison between these two top-ranked software options.
Xero VS QuickBooks Online: Pricing
| Xero | QuickBooks Online |
| --- | --- |
| Starter: £12/month | Simple Start: £6/month |
| Standard: £26/month | Essentials: £11/month |
| Premium: £33/month | Plus: £16/month |
Xero offers three pricing plans that range from £12/month to £33/month. The more expensive the plan, the more features you get access to.
Unfortunately, the lowest-priced Xero plan is quite limited, allowing users to only enter five bills and send 20 invoices per month. This may be a good option for freelancers or self-employed individuals. Most businesses, however, will need to upgrade to a higher-tier plan to receive unlimited billing and invoices as well as access to more advanced features, such as project tracking, multiple currencies, and expense claims. A 30-day free trial is available to test out the software.
If you want to add payroll to Xero, the software integrates with Gusto. Pricing for payroll starts at $39/month plus $6/month per person.
QuickBooks Online has 3 pricing plans ranging from £6/month to £16/month and, unlike Xero, all four plans include unlimited invoices and bills. The more expensive QuickBooks plans include additional features and users. QBO frequently runs discounts for new users. A 30-day trial is available. However, if you take advantage of this trial, you will not be able to receive a new user discount, so choose wisely.
Quickbooks also has some slightly cheaper sole trader plans as well at £4 and £6 per month.
QuickBooks Online has built-in payroll with prices starting at $45/month plus $4/month per employee. You can also get your QuickBooks Online account set up by a certified bookkeeper for a one-time $50 fee. Additionally, you can sign up for full-service bookkeeping to have an expert manage and maintain your books.
Xero VS QuickBooks Online: Features
| Features | Xero | QuickBooks Online |
| --- | --- | --- |
| Invoicing | | |
| Inventory Management | | Plus & Advanced Plans only |
| Contact Management | | |
| Expense Tracking | | |
| Mileage Tracking | | |
| Project Management | Established Plan only | Essentials, Plus & Advanced Plans |
| Time Tracking | Established Plan only | |
| Accounts Payable | | Essentials, Plus & Advanced Plans |
| Reports | 55+ | 80+ |
| Tax Support | | Plus & Advanced Plans only |
| Lending | | |
| Live Bookkeeping | | |
Neither Xero nor QuickBooks Online is lacking when it comes to features.
Xero has everything you would expect from accounting software including invoices, estimates, bank reconciliation, expense tracking, and journal entries. You'll also find more advanced features including project management, class tracking, inventory management, time tracking, and fixed asset management. It is important to note that some features are only available on Xero's more expensive plans. Over 50 reports can be run through this software. Xero also has an impressive contact management feature that lets you create smart lists to target specific groups of customers.
QuickBooks Online has many of the same features you'll find with Xero, such as expense tracking, bank reconciliation, and estimates. QBO has numerous invoicing customizations and automations that are praised by its users. Advanced features, such as mileage tracking, project management, budgeting, and even built-in lending, are available. Some advanced features are only available on specific plans. Over 80 reports are available to keep track of the financial health of your business.Invoicing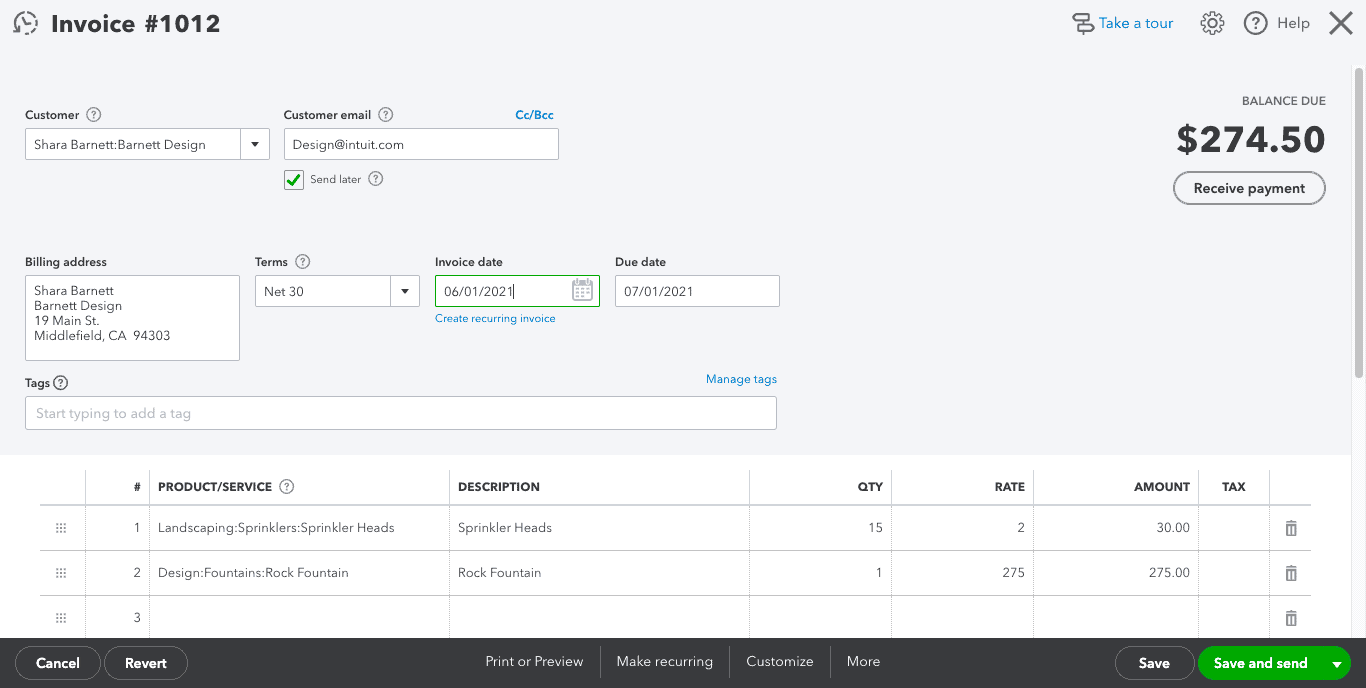 Inventory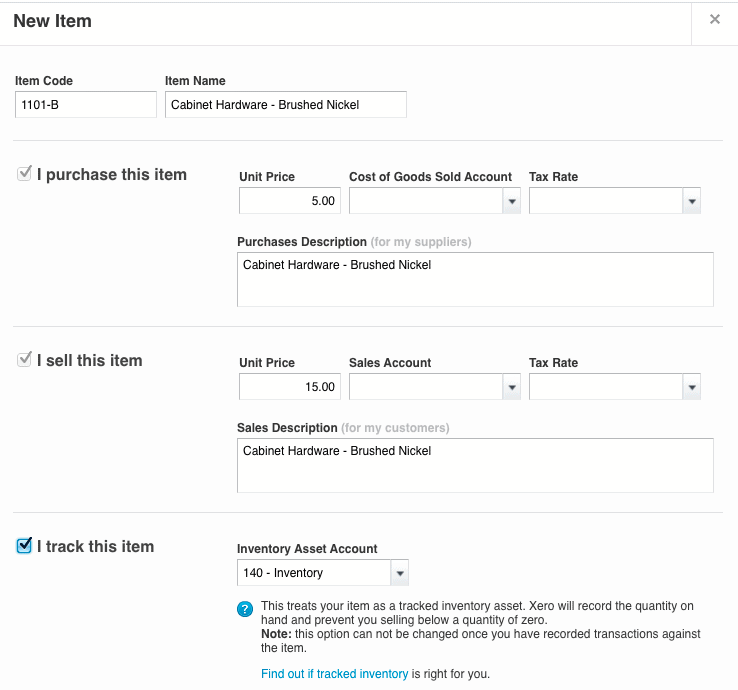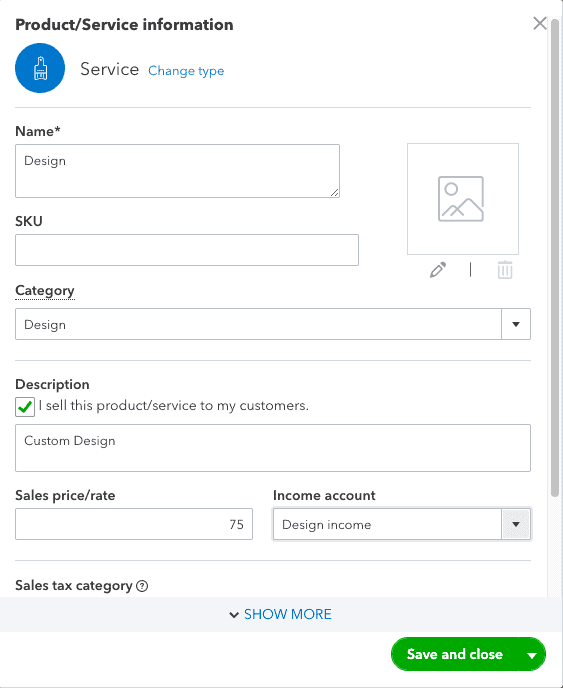 Mileage Tracking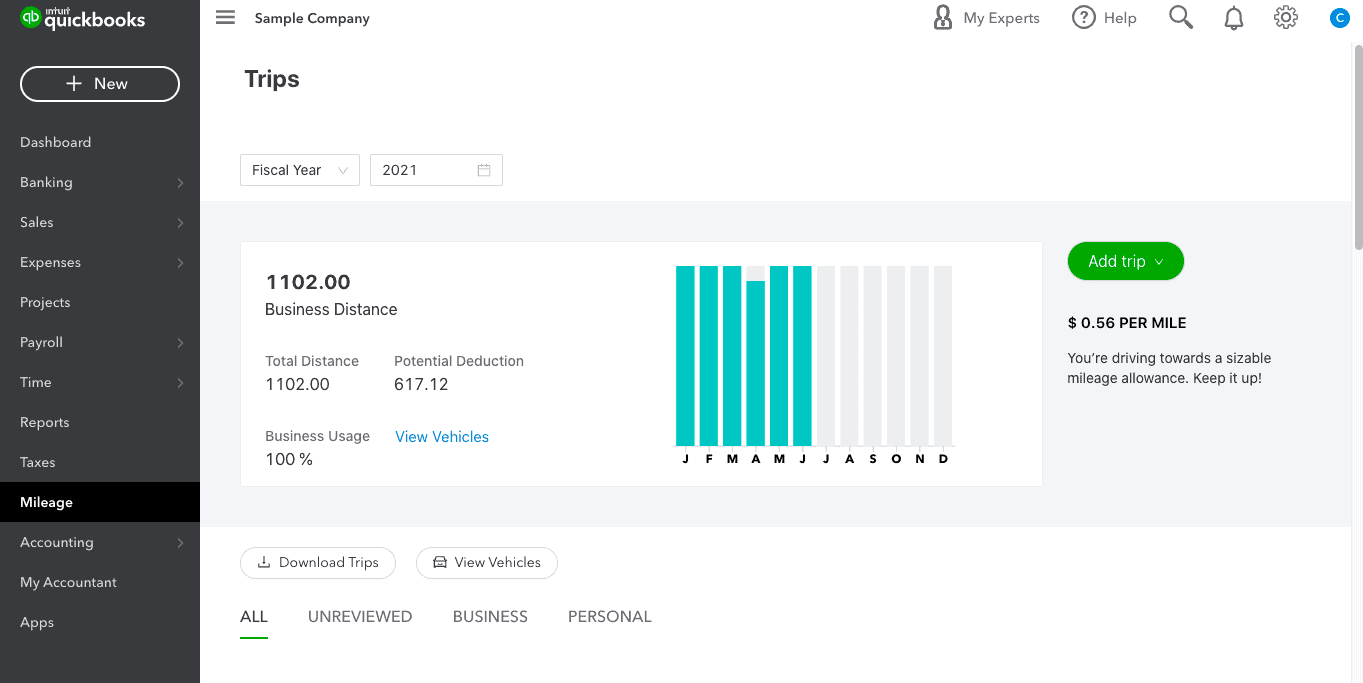 Is Xero Or QuickBooks Online Easier To Use?
Compared to Xero, QuickBooks Online's features and interface are much easier to learn and use. While you'll still find a slight learning curve with QBO, it's fairly intuitive and much more simple than Xero.
QuickBooks Online is surprisingly easy to set up, learn, and use. Unlike QuickBooks Desktop, QBO is even good for beginners with no previous accounting experience. The UI is well-designed and easy to navigate, although its organization could stand to be improved. If you can't find what you're looking for, QuickBooks Online has a built-in help function to assist you.
Xero, on the other hand, comes with a pretty steep learning curve, so it may be challenging for users without prior accounting experience. On the bright side, the UI is attractive and well-organized. Once you learn the software, though, you'll find that it's pretty easy to use. There are also numerous resources, including articles, videos, and Xero's help center, to help you set up, learn, and use the software.
Xero VS QuickBooks Online Reviews: Which Do Users Like Better?
Xero and QuickBooks Online both receive a lot of praise from their users, but for different reasons. Here's what people have to say about these two accounting options.
Xero reviews across the web are mostly positive. Users like the large selection of features, multiple time-saving automations, and the software's many integrations. The most common complaints are about the lack of functionality and crashing of Xero's mobile apps, the challenges of learning the software, and the lack of phone support. Some users also complain about the pricing — specifically, that more advanced features are only available on Xero's most expensive plans. The removal of built-in payroll software is also a complaint voiced by several users.
QuickBooks Online also has a mainly positive public reputation. Users like that QBO is easier to learn and use than QuickBooks Desktop. Users also praise QBO's robust feature set and strong mobile apps. Integrations and automations are also commonly cited as reasons why users love QuickBooks. QuickBooks Online still has room for improvement, though. No email support, expensive pricing plans, and occasional outages and crashes are issues users have with QuickBooks Online. Some users were also disappointed by the lack of features when comparing QBO to QuickBooks Desktop, and some even switched back to using the locally-installed software after giving QuickBooks Online a try.
Xero VS QuickBooks Online Comparison: The Bottom Line
Both QuickBooks Online and Xero are good accounting solutions, but the right software is going to depend on your company's budget and feature needs.
for QuickBooks Online is full-featured accounting software that is easy to use, even if you're new to accounting. In addition to the standard accounting features you'd expect, QuickBooks Online also has advanced features, exceptional invoicing automatizations and customizations, and built-in lending. It also has mobile apps that, according to users, outperform other popular accounting software apps. QuickBooks Online has always been a great option for small businesses. With the addition of the Advanced plan, QBO is a good choice for larger businesses, as well.
On the other hand, Xero may be the better choice for your business. Xero is strong accounting software that has everything you need to track the financials of your business. Some of its features really stand out, such as its customer management system. However, there is a steep learning curve with this software. If you don't have the time to devote to learning the software, QuickBooks Online may be the better fit.
Regardless of what route you choose, make sure to do your research and get hands-on with free trials to find the accounting software that's right for your business. Good luck!